"Birmingham Forest Hill Cemetery Graveside Memorial Service To Be Held For George Gassaway, 11:00 am Saturday, September 30th.
Greetings BRB Club Members and Friends. As most of you know, back in May, we lost one of our Dear Friends and longtime BRB Club Members, George Gassaway. While at home in Minnesota George succumbed to pancreatic cancer, but before he died, he asked me to perform a memorial service for him here at his parents' grave.
After consulting with the Cemetery Officials, and BRB Officers, we have decided to hold a "Graveside Memorial Service" for George next Saturday, September 30th at 11:00 am. As an Ordained Minister and President of BRB, I will be officiating and conducting the Memorial Service which will be held at Forest Hill Cemetery, 431 North 60th Street (Birmingham, Alabama) 35212. I am asking all of our BRB Club Officers and Members to attend and am extending an invitation to George's Friends to attend as well. In honor and tribute to George we will lay a special wreath on his parent's grave, have a brief 40 minute, Memorial Service which will include a prayer, scripture reading, testimonial and eulogy. For those of you who plan to attend I will permit you to sign your names in George's Family Bible and to choose from a few of George's personal rocketry collectibles to remember him by.
The Forest Hill Cemetery can be seen from the Birmingham Airport Freeway Exit. Follow your GPS directions to the cemetery, enter the main entrance, go pass the office, pass through the main gate, turn right at the first road, proceed straight to the end of that road to section #34 where my White Silverado Truck will be parked at the Gassaway Family Burial Plot.
Please join me and the Birmingham Rocket Boys as we pay our final Respects and Tribute to our Beloved Friend and Brother, George Gassaway. God bless you.
Ron
BRB is also on Facebook, BRB665
NEXT LAUNCH: October 21, 2023 – 10 am – 2pm!
Low and mid-power only! Weather permitting.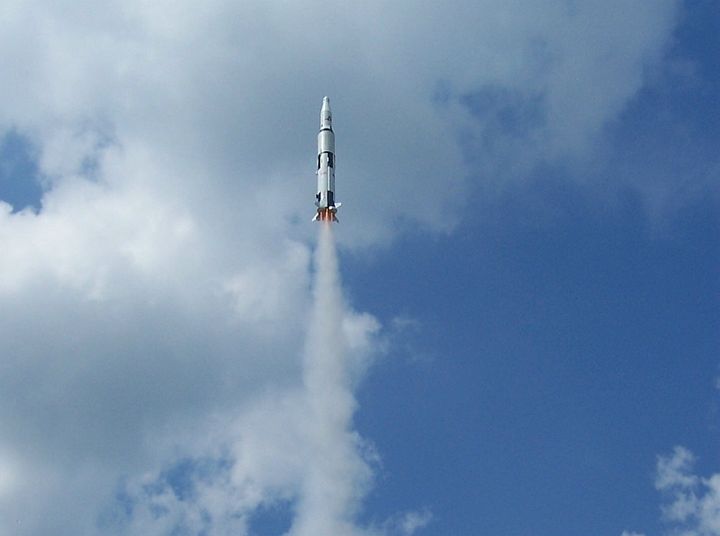 MEMBERSHIP DUES:
Greetings BRB members and friends! We have had several inquiries this past week for BRB membership details. Please read below and respond accordingly.
ALL BRB Memberships will expire March 31, 2023.
Membership dues for 2023 should be paid on or before APRIL 1, 2023.
Memberships are as follows:
Under age 12, free.
Age 12-17, $12.
Age 18 and older, $18.
Family – $24. (mom, dad, kids)
You may pay Ron Witherspoon, Verna DeArman or Randy DeArman, in person at the next club launch OR make your check out to: Birmingham Rocket Boys and mail it to the club Treasurer:
Verna DeArman
65 Ridgewood Lane
Odenville, AL. 35120
Thank you for your kind attention!
Verna DeArman – BRB Treasurer